Skip to main content
It looks like you're using Internet Explorer 11 or older. This website works best with modern browsers such as the latest versions of Chrome, Firefox, Safari, and Edge. If you continue with this browser, you may see unexpected results.
RC News and Announcements
---
2021 Update Level 3 Lock-down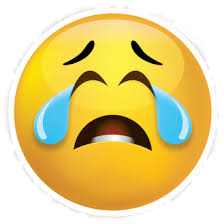 During Level 3 Lock-down, the Research Commons is closed to researchers.
However ...
our virtual services continue from 08:00-16:00 Monday-Friday. We are working hard to create more training content for our postgraduates.
Happy New Year!
Write a Love Letter to your Library and Win!
For more information on prizes and how to enter, follow this link.
Research Tip: Use the Read-Aloud tool
Hearing your work read back to you will help you catch mistakes or incorrect punctuation.
Visit these links to Make Microsoft Office speak or read aloud or Make Office for Mac Speak.
For more helpful tips, visit our Academic Writing Quick-tips and Checklist Guide.
#ResearchTipoftheWeek
See our blog The Commons Informer for more tips.
Contact us
If you need quick answers or you are unsure of who to contact regarding your query, visit our new Contact Us tab!
Welcome to the Research Guide
Post Graduate Student's Journey